Harukaze Development Co.
Company Introduction
The Harukaze Development Corp. integrates design, engineering, sales, and planning. It also analyzes land states, negotiates with landowners, appraises old buildings, surveys real estate market, and accesses marketing strategy. The Harukaze Development Corp.'s long-run philosophy is to plan architectural projects that fit the site, comply with market trends, benefit society, and look ahead to the future. Harukaze does not believe in blindly following the market, but seeks to create buildings that are refind and perfect examples of the art of architecture.
Harukaze's dual strategies in the construction market:
1. It specializes in building development, and seeks to bring land and funds together in order to develop large-scale public projects, apartment communities, multipurpose recreation centers, and multi-use commercial and industrial areas.
2. Harukaze also seeks out partnership in other industries to cooperate in multifaceted development. Harukaze's achievements include the Hanbi Gardens in Taipei's Wenshan District and the luxury Yuerong Manor residential project in Dajhih. The latest construction case named "Yuan Shan greets breeze".
http://www.harukaze.com.tw/
World Engineering Co., Ltd.
Company Introduction
World Engineering Corp. has a production, sales, quality management, research and development, and technology services effective operating system.
World Engineering Corp. launched a new era in light steel frame construction, and has completed more than 1,000 projects over two decades, including many public, private, and special projects.
In 1993

President Chiang received certification as a light partition project design and construction technician from US Gypsum Company (USG).

In 1995

Raysound Company acquired a share of World Engineering Corp. and established a building materials division.

In 2006

Main business categories: Light partition engineering, ceiling engineering, stone engineering, polished quartz brick, painting, floors, indoor decorative projects, metal engineering, sanitary equipment, and kitchen engineering.

Major Projects

Major projects include special decorative engineering of the Dibao 1st floor gallery and elevator, installation of a decorative metal ceiling and metal wall panels in the Taipei 101 Shopping Mall, installation of a special ceiling in the Taiwan High Speed Rail " Wurih" Station, interior decoration and landscapinf of the ProMOS plant in the Central Taiwan Science Park, landscaping and paving around the Taipei Arena (using high-quality granite), and construction of the Taipei County Government Building, which is a steel earthquake-resistant building with 33 floors and four levels of basement. Projects have also included trade buildings, International Conference Centers, the Taipei City Conference Building, the Pao Cheng Corp. Building, the Hanlai Hotel, and the Sing Yuan Center.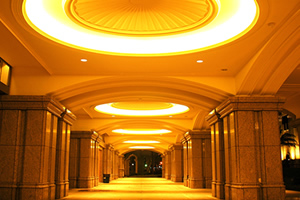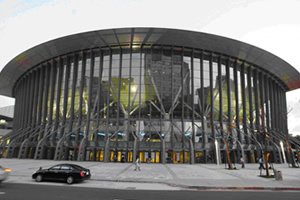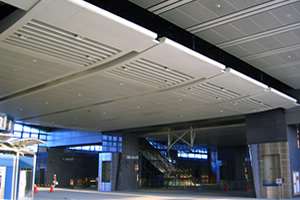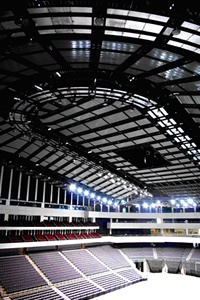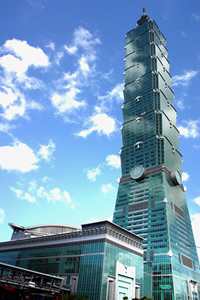 Raysound Properties Corp.
Company Introduction
The main scope of Raysound Properties Corporation is investment, purchase, and management of land and buildings. Buildings mainly are for residential and office use. Raysound also leases land and buildings to individuals or companies.