The Raysound Group was established in 1992 with chemical raw materials trade as its main business items, and entered the building materials industry in 1995. The Group is divided in two divisions: chemical raw materials and building materials. Since September 2013, building materials related business in Raysound had been independent from "Raysound Enterprise Corp." to be "Raysound Building Materials Corp." The main business of Raysound Building Materials Corp. is the interior decoration of residential buildings, commercial buildings, public works and building materials production and trading.

Raysound has 6 sales offices in northern, central, southern Taiwan. Also it has manufactory of ceiling suspension system and partition frame at Liouying Tainan. Raysound has its own brand building materials, such as ceiling tiles, partition boards, joint compound. Raysound not only sells its own brand products but also act as an agent and a distributor to sell other's brands products.

Raysound's fire-retardant building materials have received ISO 9001 certificate, Green Building Material certificate and CE certificate. Therefore, our products are safe and high quality.

Raysound not only sells its products throughout Taiwan, but also exports to Singapore, Southeast Asia, the ASEAN countries, the Middle East, Western Europe, South America and Africa.

The combination of drywall "9~15mm thickness of Raysound Calcium Silicate Board+60kg/m³ Rock Wool+ C-Stud partition frame+ U-Runner" have been approved by the Ministry of the Interior and received "one-hour fire-retardant" certification.
"Professional management", "Innovation", "Well service", "Team work", "International foresight", and "Competitiveness" are our operating philosophy. By absorbing the international news and acquainting with the trend of the market, the goal of the company is to "go out of Taiwan and join the world". Moreover, being at the right place at the right time with the right people is the main philosophy of the Business.
Since year 2010, the group will facilitate progress in upstream and downstream industries in real estate market in Taiwan, ranging from land development and construction to related building materials that we expect to progress synchronistically in the future, particularly in the environmental protection concept. We will continue selling, developing and producing in green building materials, hoping that with Raysound group's endeavors to protect the environment will have certain contributions to human being and the Earth in the future. As a result, the future of the Raysound Group will aim at making remarkable contributions to the mankind and the planet in addition to the goal of sustainable operation of Raysound Group.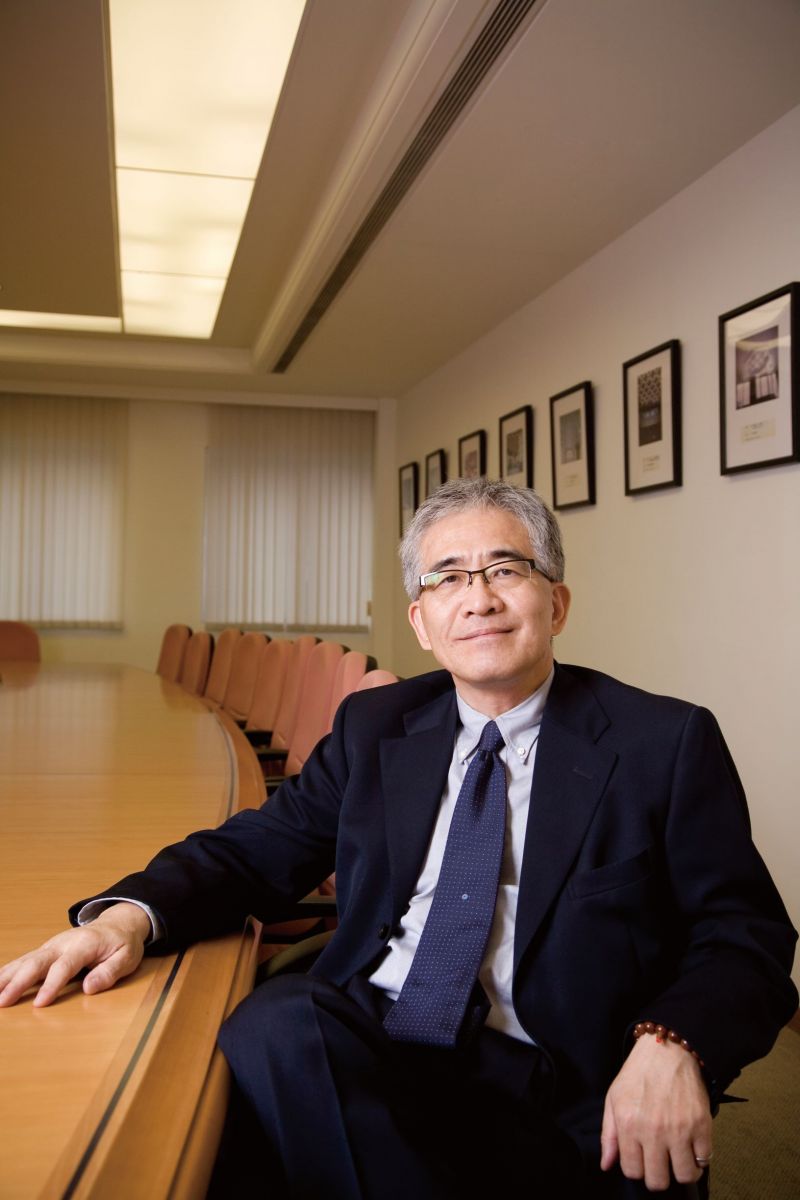 Chairman & CEO - J.K. Huang